Hello All !
I have a pair of TRIANGLE T17FL2 wide band speakers (French-made, late 80s-early 90s) and I am searching ideas for an enclosure...
Here are the specs of those loudspeakers which are from the 17cm/7" category (ext. basket diameter = 186mm) :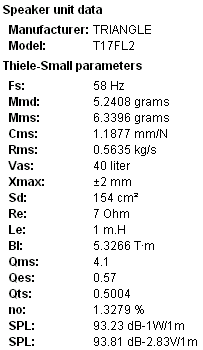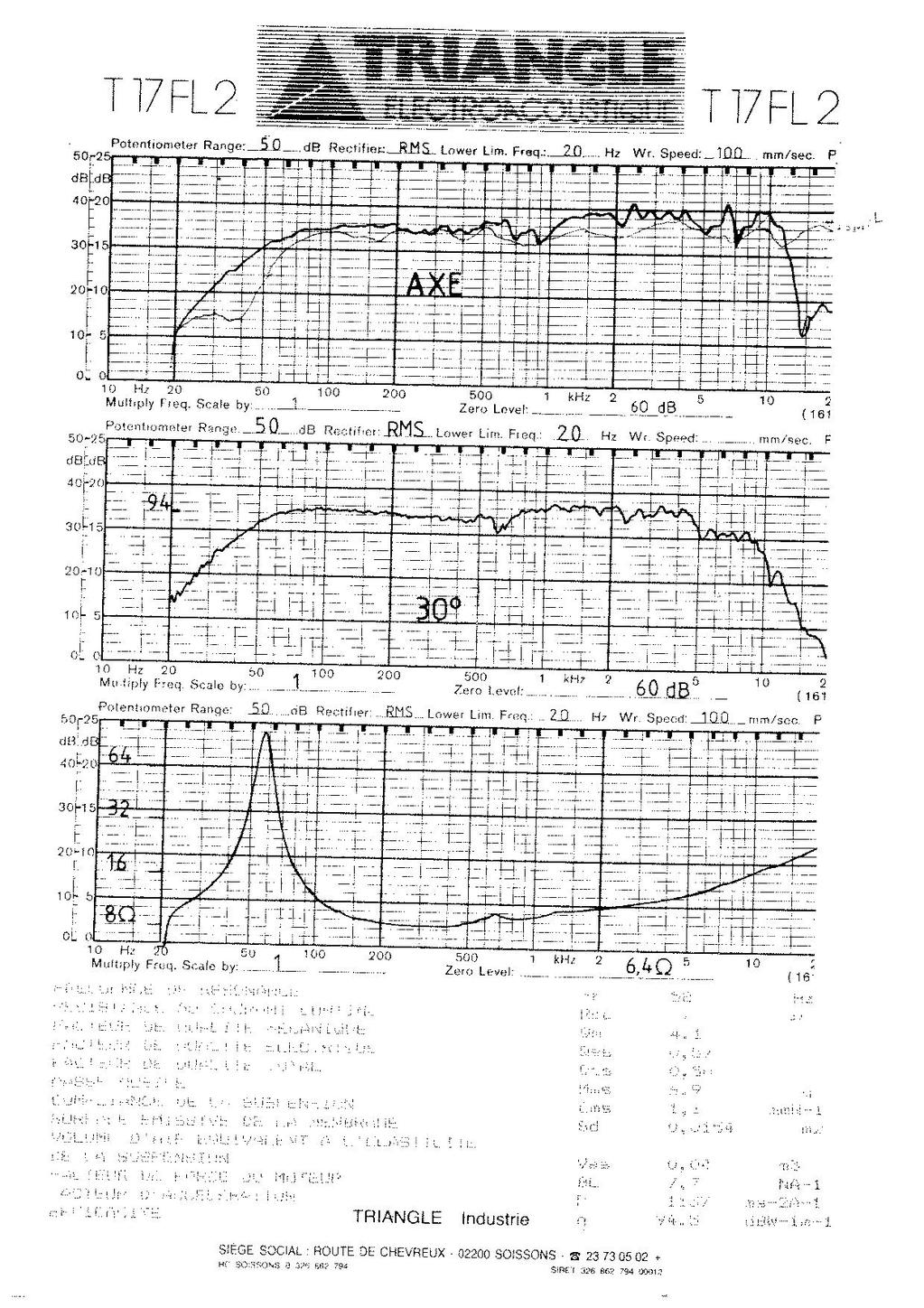 Some years ago, when my LspLAB software was usable (WXP), I simulated a Bass-Reflex enclosure for the T17FL2. Re-using this design, I modified it somewhat a bit with hap
hazard
... Hence the name !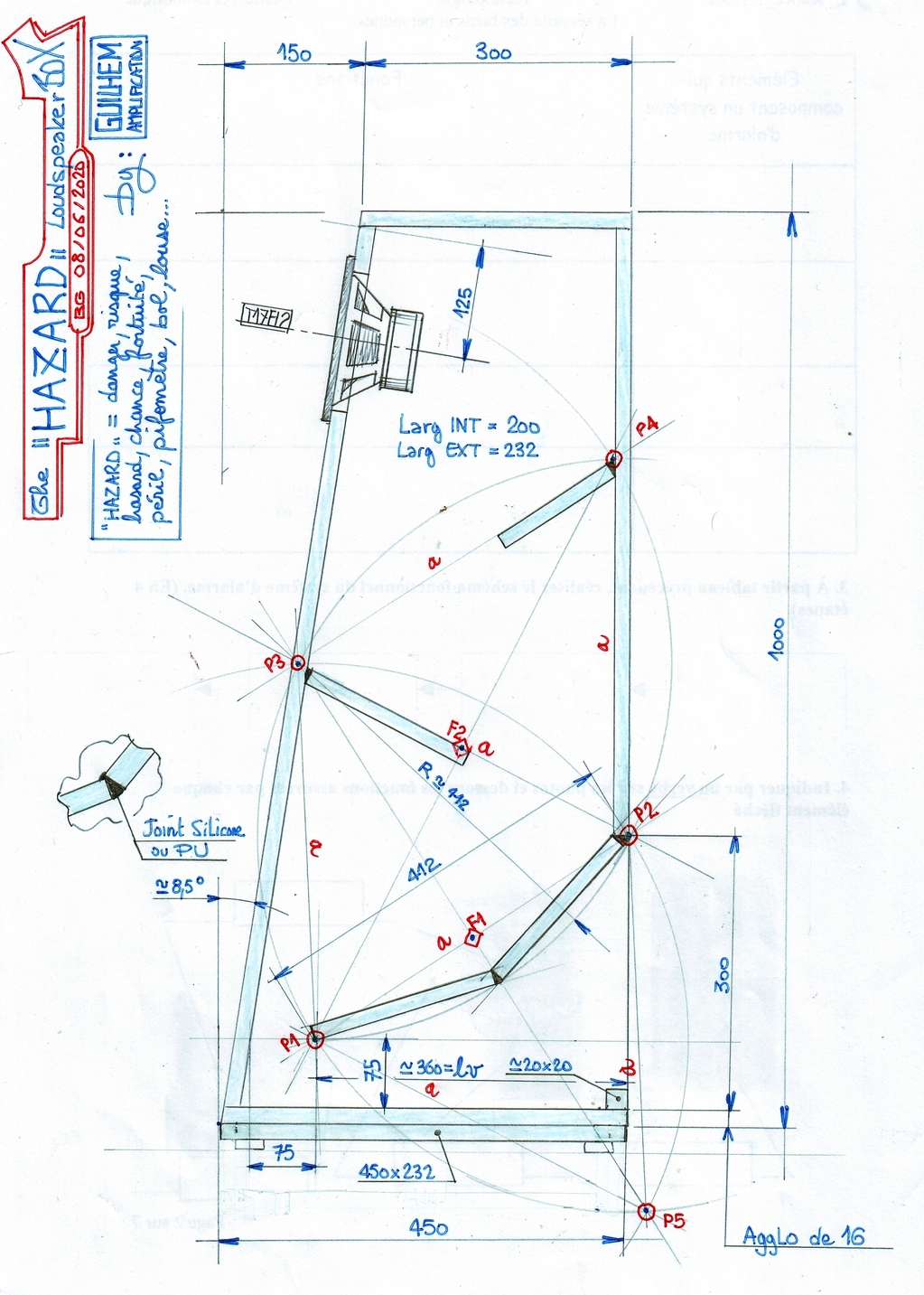 Comments :
- dimensions are in mm.
- internal damping is not represented - to be experimented.
- slanted internal panels are designed to "break" resonant wave in the height mode.
- the port is calculated on a Bass-Reflex basis, but instead of being straight, I modded it in a somewhat "horn start" shape to increase coupling with ambient air.
- these wide-band enclosures are intended to be driven by an OTL tube amplifier with a power output of 10WRMS and a Zout of 20R.
- the room isn't very wide :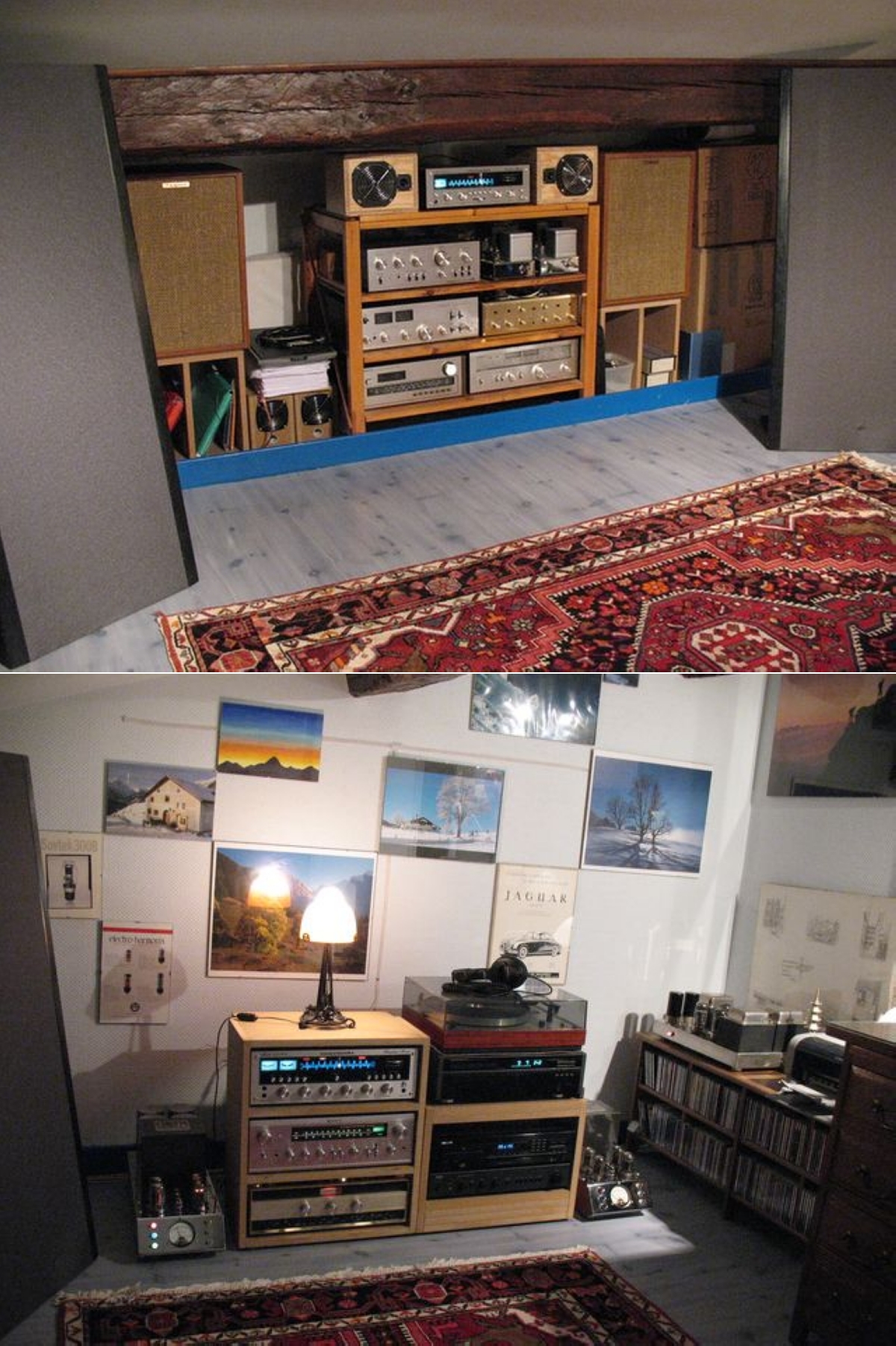 What's your advices ?
I was also thinking about TQWT types... I have absolutely
no experience
about this kind of loudspeaker load !
Any advice, tip and help is appreciated - thanks in advance.
-tbln