gofar99 wrote:
Hi, Looks nice. It has become really amazing how good smaller speakers can sound now. Even the really tiny ones with 60-100mm cones can actually sound nice. The disadvantage is physics. They are inefficient. I have seen values in the 75 dbw range on some. However since class D amps are quite powerful and small it is not so much a problem as before. Your build looks nice. Personally I'll keep my electrostatics and 205 liter subs
even if they hog a goodly chunck of my listening room.
Good listening
Bruce
Thanls @gofar99 !
Yes that's true : the offer in small good sound sounding speakers is great now... But yes also : the laws of Physics remains the same.
In the past, I built some monsters, but finally dismantled and sold them to a pal who has a large room to reveal their potential :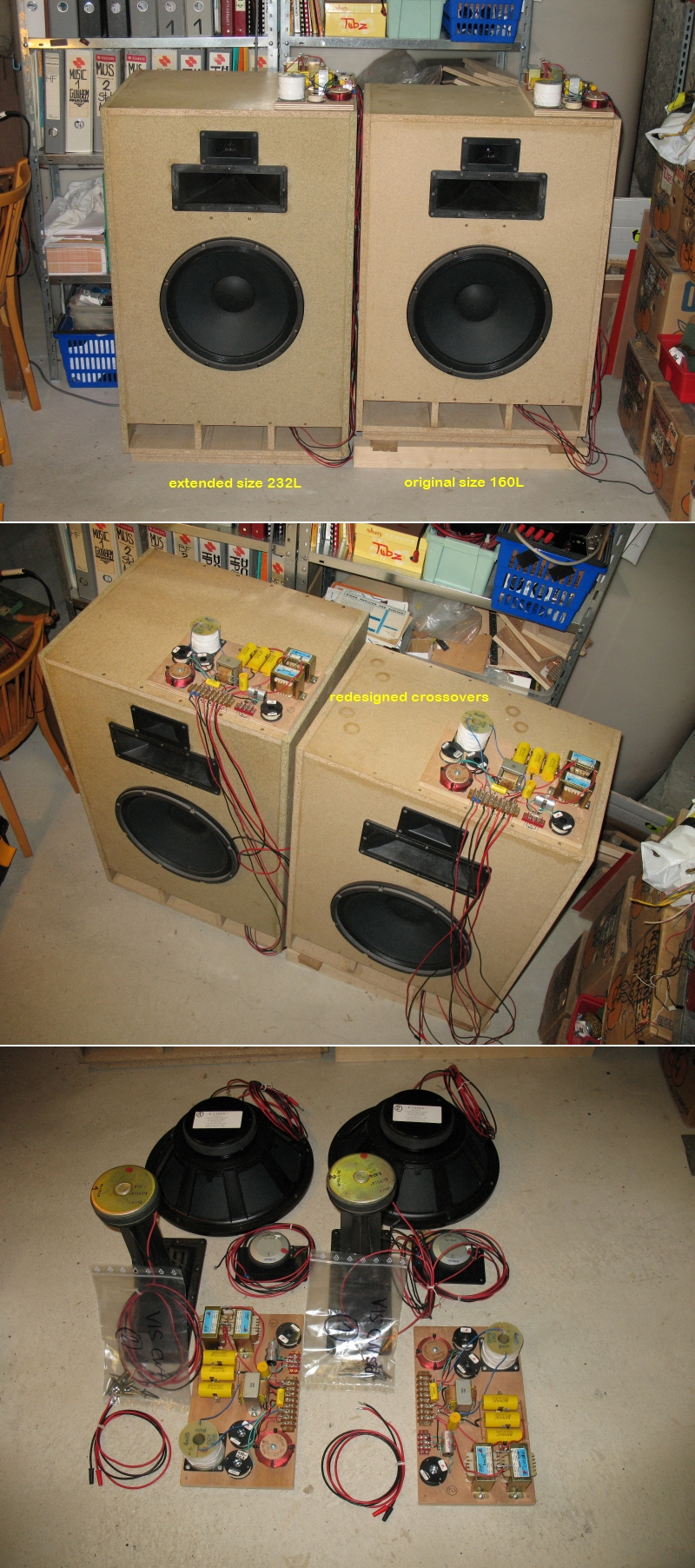 Because it's another issue of Physics for me : my listening room is very small... Fortunately, the sound is very good in it, thanks to non-parallel walls and ceiling, furniture and mess !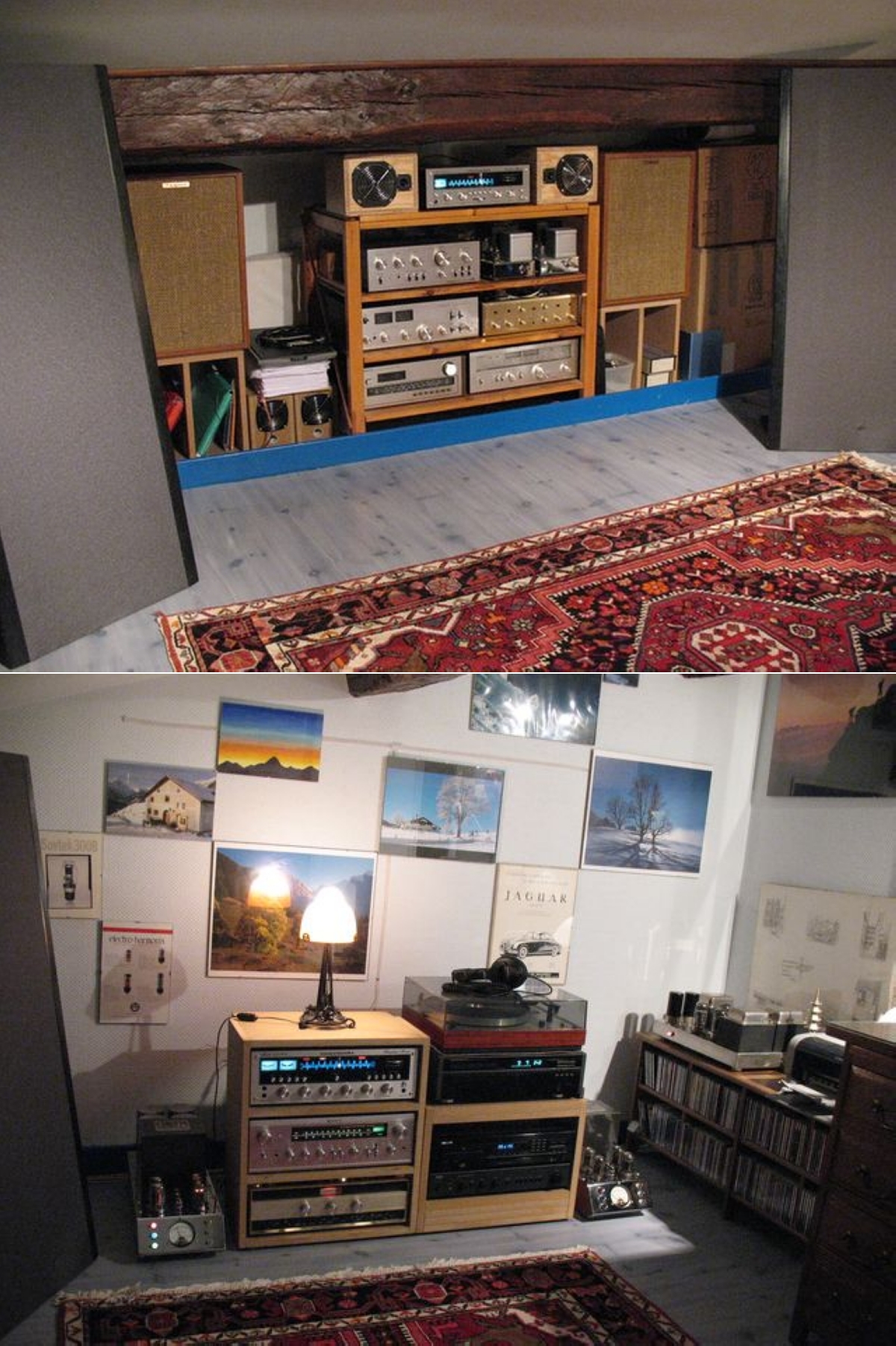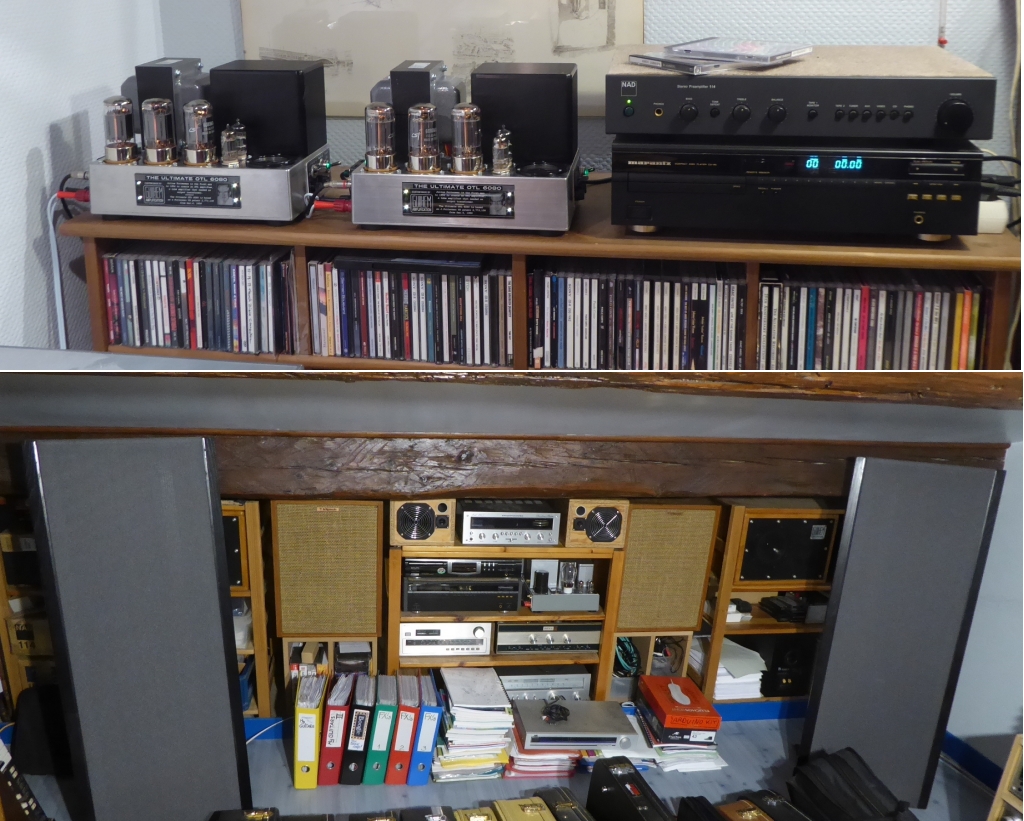 So with the exception of my Magnepan SMGb and my Klipsch Heresy I HBR (with modded Xover) that are a little big, the rest of my DIY speakers (and amps) are rather compact :
WAF-2W using Audax Speakers :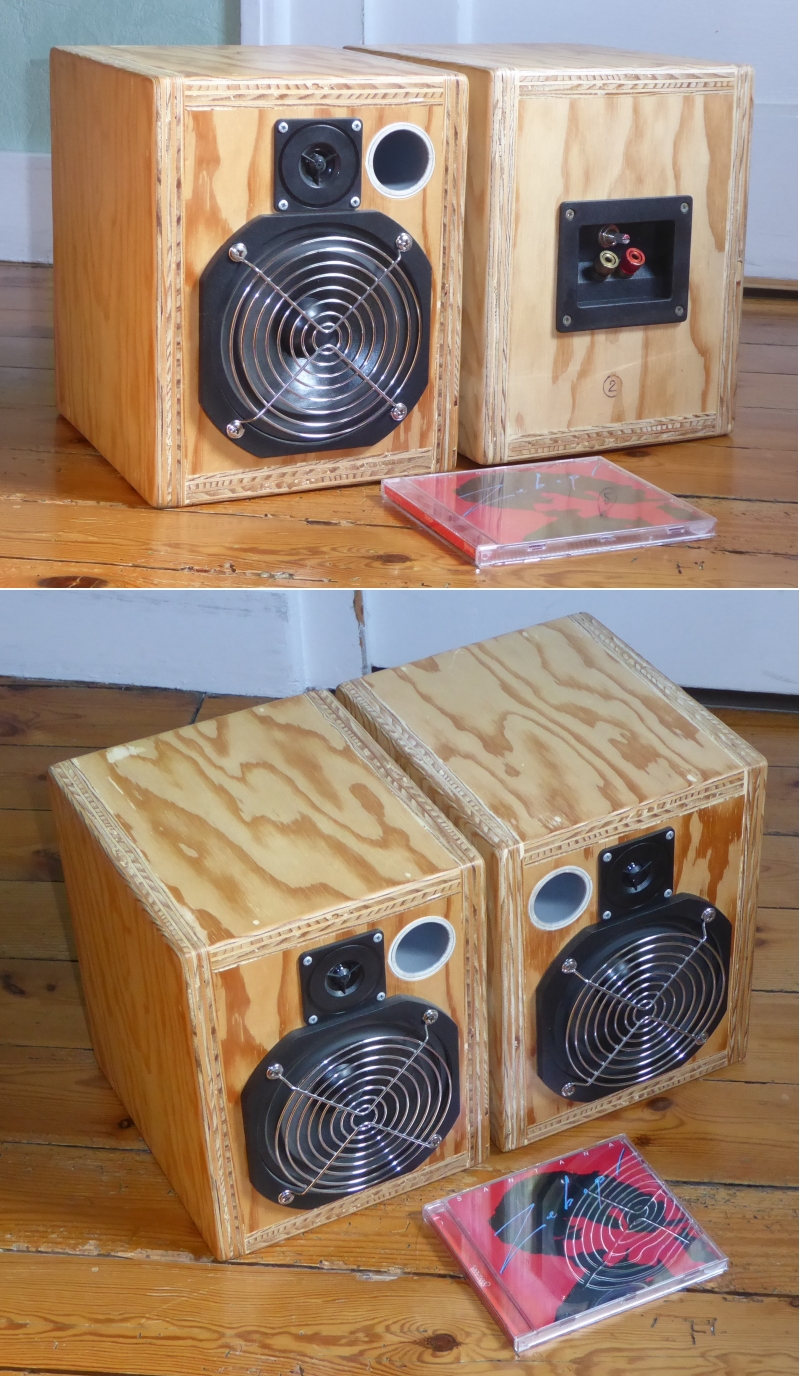 Triangle T17FL2 full-range 7" speaker in Beech wood enclosure :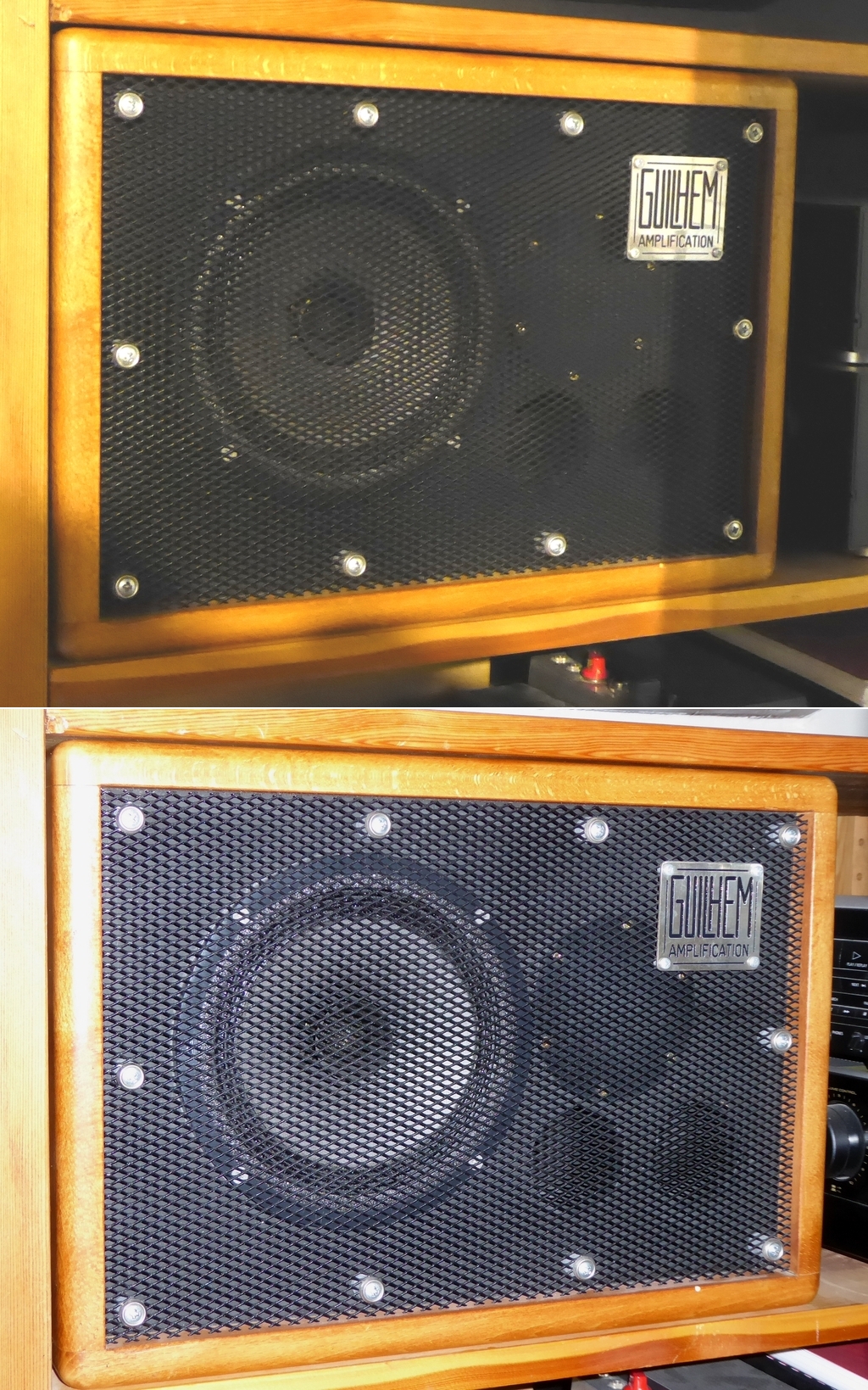 Hence the current WAF-3W project here...
Frontface disposition is defined :
I extended from 0.3L to 0.6L the back cover of the 3" full-range that I use as a midrange, and finally choose PVC for a more reliable glueing with time :
Oh, and the tweeters by Philips :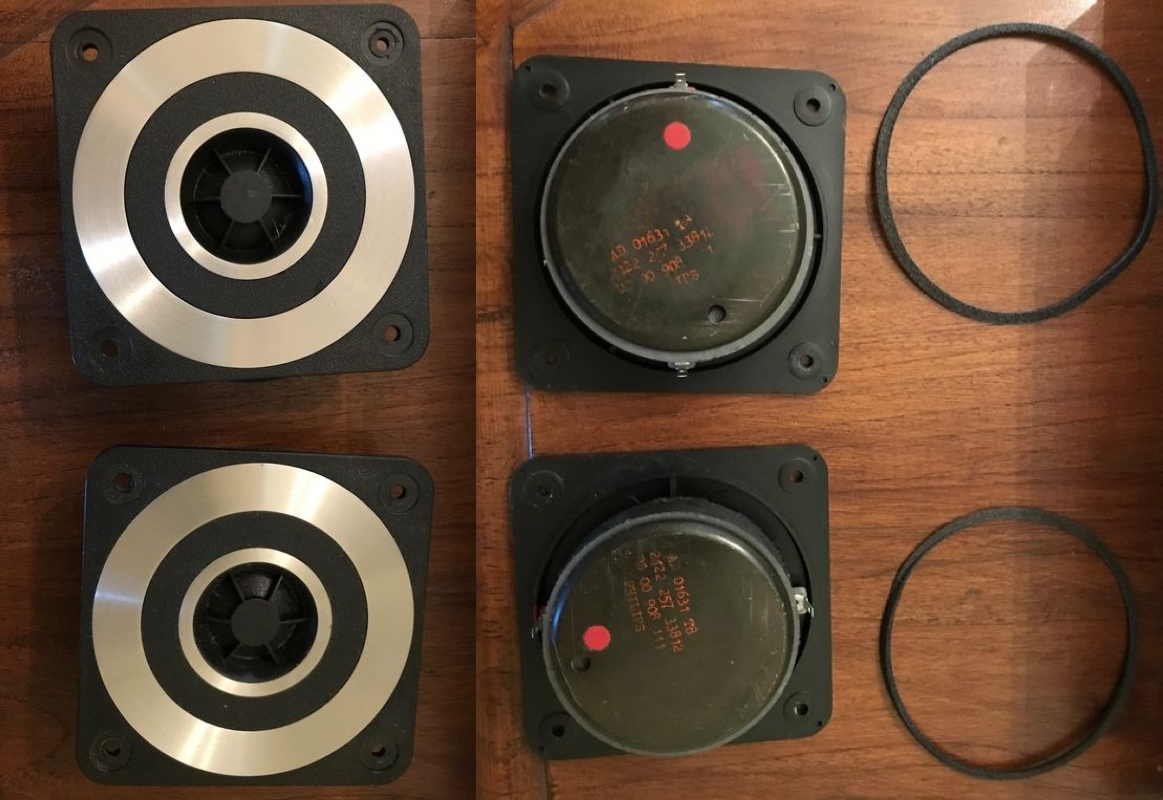 The cablinets will be Tolexed in "Levant Orange" (sides) and "Ivory White" (top, bottom, front, back) :
These enclosures are sealed - bassreflex convertible by simply plugging the 63mm vent :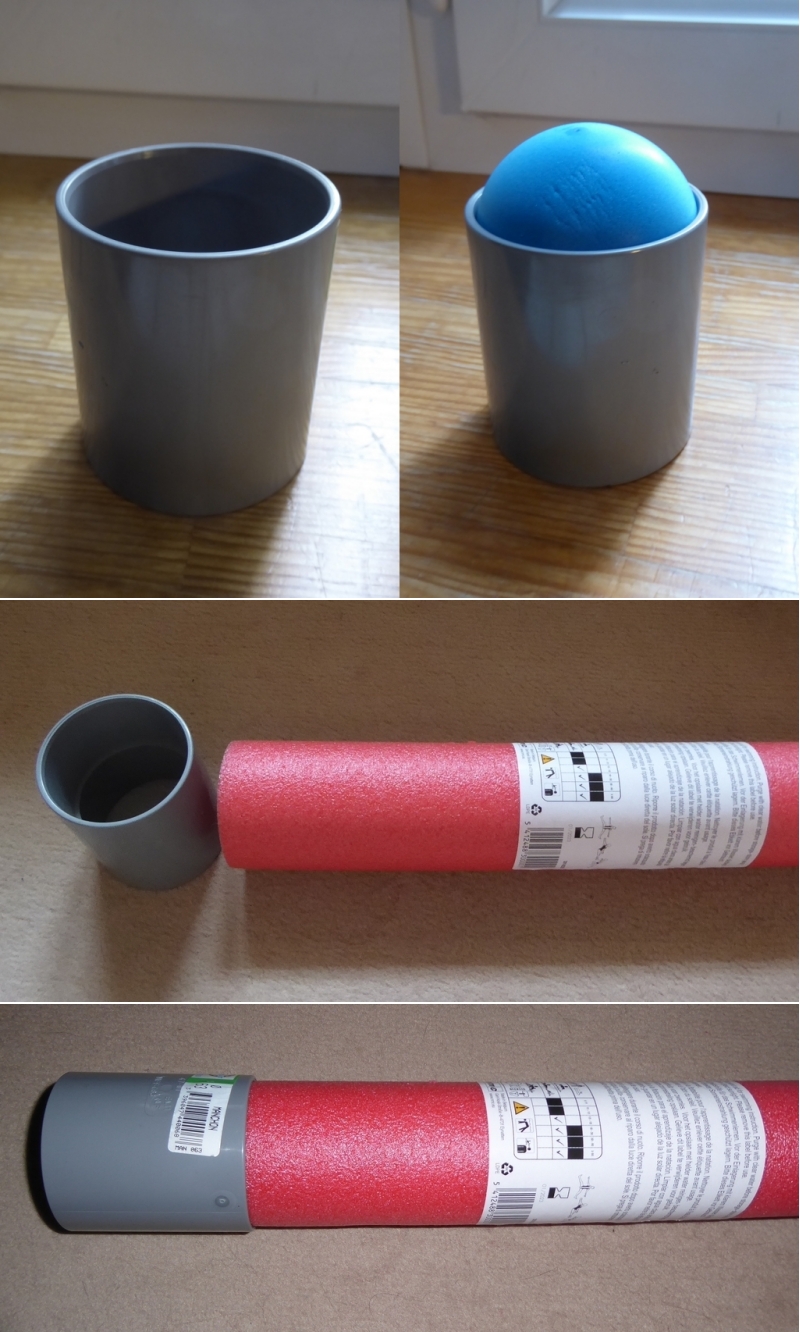 Here is a simulation showing what can be expected :
Wait and See !
-tbln.