CrossfireRecording wrote:
I'd like to fully reconfigure the power section to be a 6L6 amp. I assume at a minimum that's a new output transformer and biasing right? I don't want to adapt 6L6 power tubes to run at EL84 power.
IMHO, @CrossfireRecording, you're loosing your time and you will devalue, not to say destroy your amp... But ti's your amp... So you do what you want, OK ?
Personally, I would never do this
- and here is why :
1 - You probably expect higher power output and unfortunately, you will be disappointed : if there is an increase, it will not be significant. The power of the amp is notably (but not only) determined by the power of the supply (current and voltage). So if you want to reach at least 30 to 50WRMS - to be significant vs 18W - you will have to change the power transformer and the HV filtering, even more than the output transformer.
2 - the Marshall 18W is cathode-biased at circa 9.5-10V. A 6L6 will need circa 24-25V instead, supposing you can benefit from 350-360V of HV PSU with a idle current at 105-110mA. A Marshall 18W has a similar idle current at 100-105mA but with only 315-320V of HV PSU. Not only you need a more powerful PSU but also a higher output phase-inverter / driver to exploit the full performances of the 6L6, so it means that you may even need to modify that stage too.
3 - I do not even speak about the tone and the real power. The 18W is one of the best-sounding Marshall ever made, along with its grand brother the Bluesbreaker 2x12 combo... The 18W are obtained when the amp is fully cranked, the onset of gentle clipping (rounding of the sine waves) occuring at just 9W RMS.
Here is below a pal's 1974X RI 18W-Marshall that I had for routine maintenance, side to side with my late 70s SF PR. The stompbox on the Marshall is an EHX Holy Grail Reverv Nano :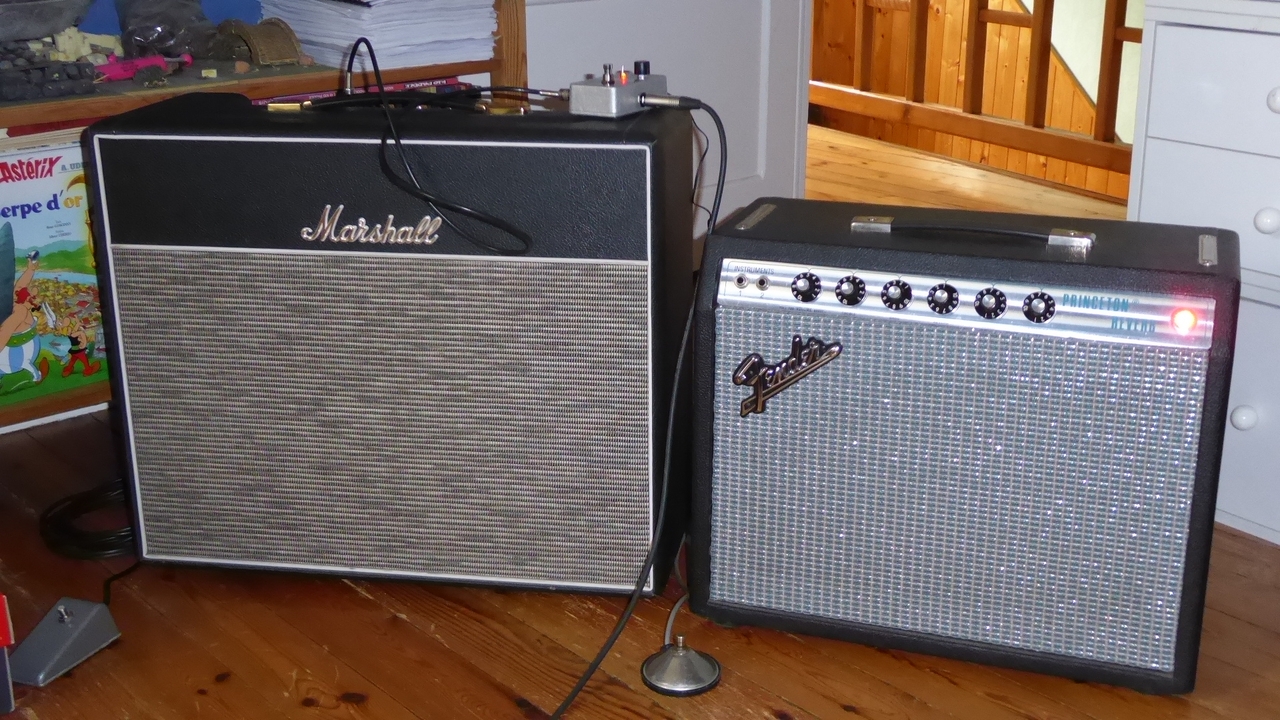 But, as I said : it's your amp, so you decide !
Cheers,
-tbln.